Historia
Gogol Bordello es un grupo de punk gitano del Lower East Side de Nueva York formado en 1999. Uno de sus rasgos más característicos son sus frenéticas presentaciones teatrales, y otro su sonido inspirado en la música gitana. La mayor parte de sus miembros son inmigrantes de Europa del este, y el grupo utiliza sonidos de acordeón y violín y, en algunos de sus discos, saxofón y música de cabaret, punk y dub.
En una entrevista para la National Public Radio, el líder Eugene Hütz citó a Band Of Gypsys y Parliament-Funkadelic como influencias musicales del grupo, y a Nikolái Gogol, homenajeado en el nombre de la banda, como una influencia ideológica. Entre sus influencias están también Manu Chao, Fugazi, Kalpakov, Rootsman y The Clash.
Lanzaron su primer single en 1999, y desde entonces han publicado dos álbumes, un EP y un álbum en colaboración con Balkan Beat Box. En 2005 el grupo firmó con la discográfica de punk rock SideOneDummy Records.
La grabación de "Start Wearing Purple" del disco
"Voi-La Intruder"
les dio a conocer en el Reino Unido, y fue regrabada para su disco
"Gypsy Punks"
, convirtiéndose en su primer single internacional. "Not a Crime" fue seleccionado como segundo single.
La melodía de "Start Wearing Purple" aparece en varias escenas a lo largo de la película de 2005 Everything Is Illuminated, y en los títulos de crédito se oye la canción con letra; es también la última canción de la banda sonora. Además, Eugene Hütz tuvo un papel protagonista en el filme.
Varios miembros de la banda, junto con miembros de Balkan Beat Box, tienen un proyecto paralelo que mezcla dub y electrónica llamado J.U.F. (Jewish-Ukrainian Freundschaft).
En el 2007 actúan en una presentación en vivo en el Live Earth (Londres) junto a Madonna, con la que comparten escenario mientras cantan juntos "La Isla Bonita", el 07 de julio de 2007.
El 8 de junio de 2012, se usó un fragmento de su canción "Super Taranta", para darle música a la ceremonia de apertura de la Eurocopa 2012, en el Estadio Nacional de Polonia.
Aportado al blog por Rulo
Discografía


01- Voi-La Intruder (1999)
2. Voi-la intruder
3. Greencard husband
4. Passport
5. Start wearing purple
6. Shy kind of guy
7. Mussolini vs. stalin
8. Letter to mother
9. God-like
10. Nomadic chronicle
11. Letter to castro (costumes for tonight)
12. Unvisible zedd
13. Sex spider
14. No threat
15. Against the nature
1. When the Trickster Starts A-Poking (Bordello Kind of Guy)
2. Occurrence on the Border (Hopping on a Pogo-Gypsy Stick)
3. Haltura
4. Let's Get Radical
5. Smarkatch
6. Future Kings
7. Punk Rock Parranda
8. Through the Roof and Underground
9. Baro Foro
10. Hats Off To Kolpakoff
11. Huliganjetta
1. Gypsy Part of Town
2. When I Was a Little Spy
3. Super Rifle (Balkan Express Train Robbery)
4. J.U.F. Dub
5. Bassar (Spanish Car Service Special)
6. Last Wish of the Bride
7. Onto Transmigration
8. Balkanization of Amerikanization
9. Roumania
10. Panic So Charming (What the Fuck Style)
11. Samiao's Day
12. Muskat (Slishal, No Ne Zapisal)
04- East Infection (2004)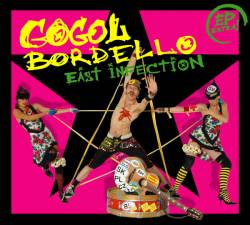 1. East Infection
2. Ave B
3. Mala Vida
4. Copycat
5. Strange Uncles from Abroad
6. Madagascar-Roumania (Tu Jesty Fata)
05- Gypsy Punks: Underdog World Strike (2005)
1. Sally
2. I Would Never Wanna Be Young Again
3. Not a Crime
4. Immigrant Punk
5. 60 Revolutions
6. Avenue B
7. Dogs Were Barking
8. Oh No
9. Start Wearing Purple
10. Think Locally Fuck Globally
11. Underdog World Strike
12. Illumination
13. Santa Marinella
14. Undestructable
15. Mishto!
06- Super Taranta! (2007)
1. Ultimate
2. Wonderlust King
3. Zina-Marina
4. Supertheory of Supereverything
5. Harem in Tuscany (Taranta)
6. Dub the frequencies of Love
7. My Strange Uncles from Abroad
8. Tribal Connection
9. Forces of Victory
10. Alcohol
11. Suddenly... (I Miss Carpaty)
12. Your Country
13. American Wedding
14. Super Taranta!
07- Transcontinental Hustle (2010)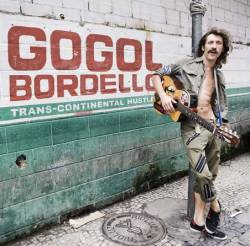 1. Pala Tute
2. My Companjera
3. Sun Is On My Side
4. Rebellious Love
5. Immigraniada (We Comin' Rougher
6. When Universes Collide
7. Uma Menina
8. Raise The Knowledge
9. Last One Goes The Hope
10. To Rise Above
11. In The Meantime In Pernambuco
12. Break The Spell
13. Trans-Continental Hustle
08- Моя Цыганиада (My Tsyganiada) (2011)
1. Трансмиграция (Мы с тобой заодно)
2. Моя Цыганиада (Трансконтинентальный Hustle)
3. Бесконечное Буги (С участием Марианны Эберт)
4. Песенка об Одессе
5. Баллада о Любви
6. Да Повыкурим, Да Повызнобим
7. Динамо (Песня футбольных фанатов, с участием фан клуба 'Динамо Киев')
8. Києве мiй (С участием фан клуба 'Динамо Киев')
9. Плывет Моряк
10. Stivali E Colbacco
11. Трансконтинентальный Hustle (Ремикс Гудзь Рея)
Descargar: https://mega.nz/#!xNhimCYS!LHx8LVe4fIKweip0vB0nrzlj_yj1Og3ZLNf7SritFtU
09- Pura Vida Conspiracy (2013)
1. We Rise Again
2. Dig Deep Enough
3. Malandrino
4. Lost Innocent World
5. Name Your Ship
6. Rainbow
7. Amen
8. I Just Realized
9. Gypsy Auto Pilot
10. Hieroglyph
11. John The Conqueror
12. We Shall Sail
Descargar: https://mega.nz/#!EVwUWKCI!Y3SvcOkm8W3166Rms4EX1umwkp_XSp5JDZtM6NbA1bU