The Undertones son una banda norirlandesa de punk rock formada en Derry en 1975. Se inspiraron en Buzzcocks, Sex Pistols, y los Ramones. Comenzaron a practicar y tocar versiones de canciones de punk rock en las escuelas y cabañas scout con el nombre de "The Hot Rods". Algunos de los miembros de la banda estaban descontentos con el nombre porque ya existía otro grupo con ese nombre, así que lo cambiaron por The Undertones, que fue elegido por uno de los miembros de la banda que descubrió la palabra en un libro de historia. La banda publicó sus primeros trabajos en 1977, coincidiendo con el estallido punk en la vecina isla de Gran Bretaña, aunque su material, menos estridente y clasificado como pop punk, estaba a medio camino de The Ramones y el rock de los años '60. Su primer single, la pegadiza canción "Teenage Kicks", tuvo un éxito remarcable. El descenso de las ventas y las tensiones dentro de la banda llevó a su división en 1983. En 1985 los hermanos John O'Neill y Damian O'Neill formaron That Petrol Emotion con Raymond Gorman.
En 1999, el cantante Paul McLoone reunió a los músicos de la banda, que no tocaban desde 1983. A lo largo de los años siguientes actuaron varias veces, y, en 2003, registraron un nuevo álbum:
"Get What You Need"
. Actualmente la banda sigue tocando ocasionalmente, con McLoone a la voz. También le hicieron un documental en 2004 llamado The Undertones: Teenage Kicks. Su último álbum de estudio, Dig Yourself Deep, fue lanzado el 15 de octubre de 2007.
Aportado al blog por Rulo
01- The Undertones (1979)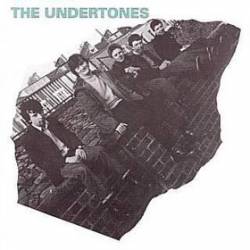 1. Family Entertainment
2. Girls Don't Like It
3. Male Model
4. I Gotta Getta
5. Teenage Kicks
6. Wrong Way
7. Jump Boys
8. Here Comes the Summer
9. Get Over You
10. Billy's Third
11. Jimmy Jimmy
12. True Confessions
13. (She's a) Runaround
14. I Know a Girl
15. Listening In
16. Casbah Rock
17. Smarter Than You
18. True Confessions 2
19. Emergency Cases
20. Really Really
21. She Can Only Say No
22. Mars Bars
23. One Way Love
24. Top Twenty
25. You've Got My Number Why Don't You Use It
26. Let's Talk About Girls
02- Hypnotised (1980)
1. More Songs About Chocolate and Girls
2. There Goes Norman
3. Hypnotised
4. See That Girl
5. Whizz Kids
6. Under the Boardwalk
7. The Way Girls Talk
8. Hard Luck7
9. My Perfect Cousin
10. Boys Will Be Boys
11. Tearproof
12. Wednesday Week
13. Nine Times Out of Ten
14. Girls That Don't Talk
15. What's with Terry?
16. You've Got My Number (Why Don't You Use It) (Bonus)
17. Hard Luck (Again) (Bonus)
18. Let's Talk About Girls (Bonus)
19. Told You So (Bonus)
20. I Don't Wanna See You Again (Bonus)
03- Positive Touch (1981)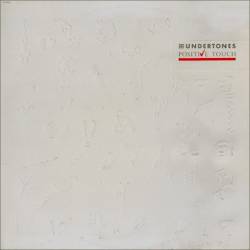 1. Fascination
2. Julie Ocean
3. Life's Too Easy
4. Crisis of Mine
5. You're Welcome
6. His Good Looking Girlfriend
7. The Positive Touch
8. When Saturday Comes
9. It's Going to Happen
10. Sigh & Explode
11. I Don't Know
12. Hannah Doot
13. Boy Wonder
14. Forever Paradise
15. Fairly In The Money Now
16. Julle Ocean (bonus track)
17. Kiss In The Dark (bonus track)
18. Beautiful Friend (bonus track)
19. Lifes Too Easy (bonus track)
04- The Sin Of Pride (1983)
1. Got to Have You Back
2. Valentine's Treatment
3. Luxury
4. Love Before Romance
5. Untouchable
6. Bye Bye Baby Blue
7. Conscious
8. Chain of Love
9. Soul Seven
10. The Love Parade
11. Save Me
12. The Sin of Pride
13 The Love Parade (12'' version)
14 Like That
15 You're Welcome (version)
16 Crisis Of Mine (version)
17 Family Entertainment (version)
18 Turning Blue
19 Window Shopping For New Clothes
20 Bittersweet
21 You Sound So Close
22 I Can Only Dream
05- The Peel Sessions Album (1989)
01. Listening in
02. Family entertainment
03. Billy's third
04. Here comes the summer
05. Girls that don't talk
06. Tear proof
07. What's with Terry
08. Rock n'roll
09. Untouchable
10. The love parade
11. Luxury
12. The sin of pride
06- Get What You Need (2003)
1. Thrill Me
2. I Need Your Love the Way It Used to Be
3. Everything But You
4. Ride the Rough Escalator
5. You Can't Say That
6. Enough
7. Touch
8. Girl Like You
9. The Cruellest Thing
10. Oh Please
11. Winter Sun
12. Joyland
13. Shut Down
07- Dig Yourself Deep (2007)
1. Dig Yourself Deep
2. So Close
3. Here Comes the Rain
4. Everything You Say Is Right
5. Him Not Me
6. We All Talked About You
7. Fight My Corner
8. Precious Little Wonder
9. Tomorrow's Tears
10. Easy Way Out
11. Happy Valley
12. Move Right in
13. She's So Sweet
14. I'm Recommending Me