The Distillers fue una banda de punk formada en 1998. Estuvo liderada por Brody Dalle, que formó la banda, siendo sus integrantes en un principio, sólo mujeres. Luego a través del tiempo hubo cambios. Sacaron sus dos primeros álbumes en la firma independiente Hellcat Records, propiedad de Tim Armstrong de Rancid antes de mudarse a Sire, parte de Warner Music Group.
Brody Dalle, es vocalista y primera guitarra, mientras que Tony Bradley era el segundo guitarrista. Ryan Sinn era bajista.
En enero de 2007, Dalle anunció la disolución definitiva de la banda y la existencia de un nuevo proyecto, llamado Spinnerette, que fue dado a conocer en la primera mitad de 2007. The Distillers fue incluida en el soundtrack del videojuego para la consola xbox Tony Hawk's Underground 2 con su sencillo "Beat Your Heart Out" y en Tony Hawk's Pro Skater 4 con Seneca Falls.
Aportado al blog por PuNKiTa
Discografía
01- Sourpuss (EP) (1995)
02- Oldscratch (EP) (1999)
03- The Distillers (2000)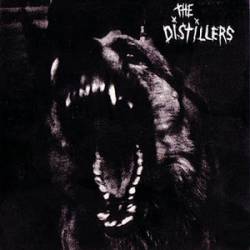 1. Oh Serena
2. Idoless
3. The World Comes Tumblin'
4. L.A. Girl
5. Distilla Truant
6. Ask the Angels
7. Old Scratch
8. Girl-Fix-Er
9. Open Sky
10. Red Carpet and Rebellion
11. Colossus U.S.A.
12. Blackheart
13. Gypsy Rose Lee
14. The Blackest Years
04- Sing Sing Death House (2002)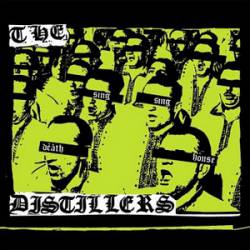 1. Sick of It All
2. I Am a Revenant
3. Seneca Falls
4. The Young Crazed Peeling
5. Sing Sing Death House
6. Bullet & the Bullseye
7. City of Angels
8. Young Girl
9. Hate Me
10. Desperate
11. I Understand
12. Lordy Lordy
05- Coral Fang (2003)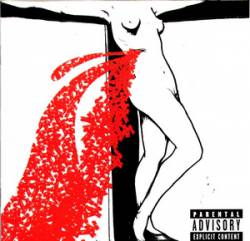 1. Drain the Blood
2. Dismantle Me
3. Die on a Rope
4. The Gallow Is God
5. Coral Fang
6. The Hunger
7. Hall of Mirrors
8. Beat Your Heart Out
9. Love Is Paranoid
10. For Tonight You're Only Here to Know
11. Death Sex
Descargar: https://mega.nz/#!KJMHDTrb!9xfXq38dM6xrDdYI4AFISefWwQnk1qAmo9DbCgJVVRw
06- Hultsfred Festival (Live) (2004)
08- You're Gonna Miss Me (13th Floor Elevators cover)
07- Other Undestructible's Songs (Compilation) (2008)
02- Dismantle Me (Acoustic Version)
03- Warriors (Blitz cover)
04- The Gallow Is God (Acoustic Version)
09- Drain The Blood (Acoustic Version)
11- Weight Of The World (feat. Tim Armstrong)
12- Muppet Nambla (feat. Leftöver Crack)
13- Beat Your Heart Out (Live)
14- Drain The Blood (Live)
16- I Am A Revenant (Live)
17- Call Me (Garbage & No Doubt & The Distillers - Live Blondie cover)
18- Abstract Plain (Live)
19- Horror Business (Live)
08- City Of Angels (The Best Of) (2011)
CD 1
CD 2
09- Man Vs. Magnet - Blood In Gutters (EP) (2018)
10- Dismantle Me (Split EP with The Regrettes) (2018)
01- The Distillers - Dismantle Me
02- The Regrettes - Dismantle Me