Sublime fue una banda estadounidense de Ska punk y reggae rock originaria de Long Beach (California), formada en 1988. Los miembros de la banda, los cuales no cambiaron hasta su separación, consistían en Bradley Nowell (Cantante y Guitarra), Eric Wilson (bajo) (Bajo) and Bud Gaugh (Batería). Nowell murió de una sobredosis de heroína en 1996.
Sublime produjo tres álbumes de estudio, uno en vivo y cinco álbumes de compilación (
"Second-hand Smoke"
es uno de los cuales contiene material nunca antes visto); además, tres EP's y una Caja recopilatoria. A pesar de que sus dos primeros álbumes —
"40oz. to Freedom"
(1992) y
"Robbin' the Hood"
— fueron populares en Estados Unidos, Sublime no alcanzó el mayor éxito comercial sino hasta 1996, con su álbum
"Sublime"
, el cual salió a la venta dos meses después de la muerte de Nowell. Este álbum alcanzó el número 13 en el Billboard 200 y catapultó a la fama al sencillo "What I Got", el cual sigue siendo el único sencillo de la banda en ser número uno (en el conteo del "Billboard Alternative Songs'') en toda su carrera musical. Para el año 2009, la banda ya había vendido más de 17 millones de álbumes al rededor del mundo, incluyendo unos 10 millones sólo en Estados Unidos.
En 2009, los miembros restante de la banda decidieron reformar la agrupación con Rome Ramirez, un joven guitarrista de California autonombrado fan de la banda. Sin embargo, no mucho después de haber tocando en el Smokeout Festival de Cypress Hill, un juez de Los Ángeles le prohibió a la nueva alineación de la banda usar el nombre "Sublime". Esto ocurrió debido a que Nowell era el propietario de los derechos del nombre Sublime, por ende, el resto de los miembros de la banda no pudieron utilizar el nombre sin la autorización y el permiso de su herencia. En Enero de 2010, la demanda fue terminada y la banda, junto con su nuevo miembro, ahora tocan juntos y se hacen llamar Sublime with Rome. Sublime with Rome lanzó su álbum debut,
"Yours Truly"
, el 12 de Julio de 2011. Cinco meses después del lanzamiento, Gaugh anunció su salida de la banda.
Discografía
01- 40oz. to Freedom (1992)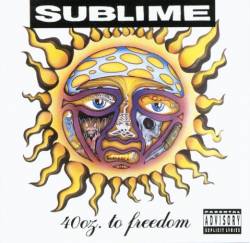 1. Waiting For My Ruca
2. 40 Oz. To Freedom
3. Smoke Two Joints (The Toyes)
4. We're Only Gonna Die For Our Arrogance (Bad Religion)
5. Don't Push
6. 5446 That's My Number (Toots And The Maytals) / Ball And Chain
7. Badfish
8. Lets Go Get Stoned
9. New Thrash
10. Scarlet Begonias (Grateful Dead)
11. Live At E's
12. D.J.S
13. Chica Me Tipo
14. Right Back
15. What Happened
16. New Song
17. Ebin
18. Date Rape
19. Hope (The Descendents)
20. KRS-One
21. Rivers Of Babylon (The Melodians)
22. Thanks
23- Trench Town Rock
24. Pawn Shop Dub
25. Ebin (Original)
02- Robbin' The Hood (1994)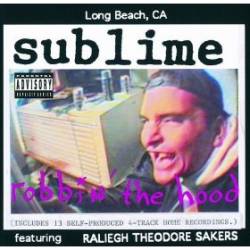 1. Waiting for Bud
2. Steady B Loop Dub
3. Raleigh Soliloquy Pt. I
4. Pool Shark
5. Steppin' Razor
6. Greatest-Hits
7. Free Loop Dub
8. Q-Ball
9. Saw Red
10. Work That We Do
11. Lincoln Highway Dub
12. Pool Shark (Acoustic)
13. Cisco Kid
14. Raleigh Soliloquy Pt. II
15. S.T.P.
16. Boss D.J.
17. I Don't Care Too Much for Reggae Dub
18. Falling Idols
19. All You Need
20. Freeway Time in L.A. County Jail
21. Mary
22. Raleigh Soliloquy Pt. III
01.Date Rape
02.Badfish
03.Roots of Creation
04.We're Only Gonna Die for Our Arrogance (Live)
05.New Thrash
01 Badfish
02 Don't Push (Original)
03 Untitled Dub
04 We're Only Gonna Die For Our Arrogance
05 Roots Of Creation
05- Sublime (1996)
1. Garden Grove
2. What I Got (Half-Pint)
3. Wrong Way
4. Same In The End
5. April 29, 1992 (Miami)
6. Santeria
7. Seed
8. Jailhouse (Bob Marley & The Wailers)
9. Pawn Shop (Wailing Souls)
10. Paddle Out
11. Ballad Of Johnny Butt (Secret Hate)
12. Burritos
13. Under My Voodoo
14. Get Ready
15. Caress Me Down
16. What I Got (Reprise)
17. Doin' Time (George Gershwin)
06- Second-Hand Smoke (1997)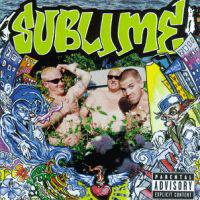 1. Doin' Time (Uptown Dub)
2. Get Out! (Remix)
3. Romeo
4. New Realization
5. Don't Push
6. Slow Ride
7. Chick On My Tip
8. Had a DAT
9. Trenchtown Rock
10. Badfish
11. Drunk Drivin'
12. Saw Red (Feat. Gwen Stefani)
13. Garbage Grove
14. April 29th, 1992 (Feat. Leary)
15. Superstar Punani
16. Legal Dub
17. What's Really Goin' Wrong
18. Doin' Time (Eerie Splendor remix, featuring Mad Lion)
19. Thank Dub
07- What I Got... The 7 Song EP (1997)
01- What I Got (Kahne Radio Edit)
02- 40 Oz. To Freedom
03- D.J.s
04- All You Need
05- Same In The End
06- Work That We Do
07- Doin' Time - feat. Pharcyde (Marshall Arts Remix)
Sublime With Rome
01- Yours Truly (2011)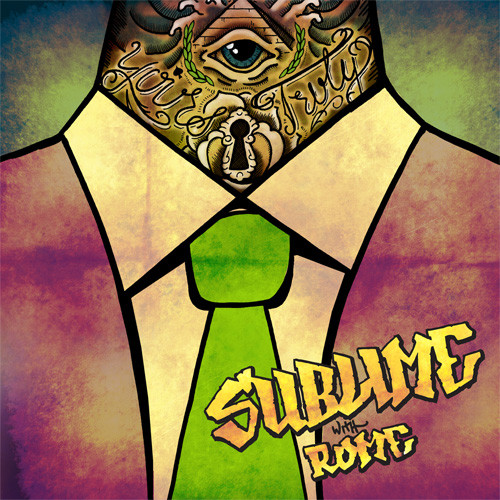 1. Panic
2. Only
3. Lovers Rock
4. Murdera
5. My World
6. Paper Cuts
7. PCH
8. Same Old Situation
9. Take It Or Leave It
10. You Better Listen
11. Spun
12. Can You Feel It (feat. Wiz Khalifa)
13. Dynamite (Bonus Track)
14. Safe And Sound (Bonus Track)
15. Lovers Rock (Acoustic Bonus Track)
Descargar: https://mega.nz/#!ZY5nUS7L!pH4yHJm9Q2isQ3qyA9eClOFDRw4vIm48mxuQ7M2rnLo
02- Sirens (2015)
01. Sirens (feat. Dirty Heads)
02. Wherever You Go
03. Brazilia
04. House Party
05. Been Losing Sleep
06. Promise Land Dub
07. Best of Me
08. Put Down Your Weapon
09. Run and Hide
10. Skankin
11. Gasoline