Lagwagon es un grupo musical de punk rock estadounidense fundado en 1990 en Goleta, Santa Bárbara, California. Los Miembros actuales del grupo son: Joey Cape (voz), Chris Flippin (guitarra), Chris Rest (guitarra), Joe Raposo (bajo) y Dave Raun (Batería). Cuentan con 10 lanzamientos a través del sello discografico Fat Wreck Chords: siete álbumes de estudio, un álbum en vivo, cuatro EP, y una colección de caras B, rarezas y demos.
La banda comenzó llamándose originalmente Section 8, pero continuaron buscando y finalmente se quedaron con Lagwagon.
En enero de 1992 graban su primer disco,
"Duh"
, con la discográfica recién creada Fat Wreck Chords, propiedad de Fat Mike. Éste disco, curiosamente, fue el primero tanto para Lagwagon como para Fat Wreck (el primer material del sello fue un 7" de NOFX). Después de lanzar Duh, la banda adquiere una vieja furgoneta a la que bautizan con el nombre de Lagwagon. Dos años más tarde, en 1994, el grupo graba
"Trashed"
, disco con el que la banda lanza su primer sencillo y videoclip, "Island of Shame". Cape y los suyos no se mostraron muy conformes cuando se les propuso hacer un vídeo por el alto coste y porque no querían salir en MTV. Sin embargo, un amigo les propuso que él correría con los gastos.
En 1995 la banda lanza
"Hoss"
, su disco más exitoso hasta la fecha y uno de los más importantes del punk rock de la década de los 90. "Razor Burn" es uno de los éxitos del álbum y el segundo videoclip de la banda. En 1997 Derrick Plourde y Shawn Dewey dejan la banda y son sustituidos, respectivamente, por Dave Raun (ex batería de Rich Kids on LSD) y Ken Stringfellow (ex bajista de The Posies, entre otros). En este mismo año la banda con sus nuevos componentes lanza
"Double Plaidinum"
.
Los años 1997 y 1998 fueron años de intensas giras por Estados Unidos y Europa para Lagwagon. En España, por ejemplo, participaron en dos de los festivales más importantes del país, como el Festimad y Doctor Music Festival junto a grupos como The Offspring, NOFX, Pennywise y Millencolin. También participaron en el prestigioso Warped Tour junto a MxPx, Unwritten Law, Bad Religion, No Use for a Name y Blink-182, pasando por España de nuevo. En noviembre de 1998 la banda lanza
"Let's Talk About Feelings"
, donde aparece uno de los himnos de la banda, "May 16th".
Las alarmas sobre ruptura saltaron en 1999 cuando la banda se toma un respiro que duraría un año, hasta 2000. Entre medias tan sólo publicaron
"Let's Talk about Leftovers"
, una recopilación de caras b, rarezas y canciones inéditas en otros discos, lo que hacía más patente aún los síntomas de un posible desencuentro. Sin embargo, la banda se reunió en 2002, dando como resultado el disco
"Blaze"
, el cual salió al mercado al año siguiente. En 2004, Cape grabó junto al cantante de No Use for a Name Tony Sly un split acústico donde versionan temas de ambas bandas. Ese mismo año, Lagwagon participó en el concierto de Alemania, Rock am Ring donde tocaron una serie de sus más famosas canciones.
El 1 de noviembre de 2005 lanzan
"Resolve"
, como homenaje a Derrick Plourde, el baterista original de Lagwagon y, posteriormente, de Bad Astronaut, fallecido ocho meses antes. Con este disco graban un vídeo para la canción "Heartbreaking Music".
En 2008 sacan el EP
"I Think My Older Brother Used to Listen to Lagwagon"
. Tras tres años de silencio y varias giras, entre ellas dos por Europa, Lagwagon sacan el 19 de agosto de 2008 este EP con 7 canciones, cuyo título ironiza una vez más con la edad del grupo, uno de los más veteranos de la escena punk/hardcore melódico.
En enero de 2010 Joey Cape afirma en una entrevista que Jesse Buglione abandona la banda por motivos familiares. Asimismo desmiente los rumores sobre una posible disolución de la banda, aunque reconoce que ésta se encuentra parada y que no hay planes de sacar nuevo material, dejando abierta la posibilidad de juntarse todos de forma esporádica para grabar nuevas canciones. Un poco más tarde es el propio Jesse quien confirma su marcha de la banda. Posteriormente, Joey anuncia al actual bajista de RKL Joe Raposo como nuevo miembro.
Aportado al blog por PuNKiTa
01- Duh (Putting Music In It's Place - Reissue 2011) (1992)
01- Tragic Vision
02- Foiled Again
03- Bury The Hatchet
04- Angry Days
05- Noble End
06- Child Inside
07- Bad Moon Rising
08- Beer Goggles
09- Inspector Gadget - Parents Guide To Easy Living
10- Mr. Coffee
11- Of Mind And Matter
12- Stop Whining
13- Lagwagon
14- Demented Rumors
15- Noble End (Early Version)
16- Angry Days (Acoustic)
02- Trashed (Putting Music In It's Place - Reissue 2011) (1994)
1. Island of Shame
2. Lazy
3. Know It All
4. Stockin' the Neighbors
5. Give It Back
6. Rust
7. Goin' South
8. Dis'chords
9. Coffee and Cigarettes
10. Brown Eyed Girl
11. Whipping Boy
12. No One
13. Bye for Now
14. Back One Out
15. The Champ
16. Choke
17. Give It Back (Early Version)
18. Path Of Least Resistance
19. Know It All (Demo)
20. Rust (Demo)
21. Island Of Shame (Demo)
22. Lazy (Demo)
23. Whipping Boy (Demo)
24. Stokin' The Neighbors (Demo)
25. Goin' South (Demo)
26. Jazzy Jeff
27. Whipping Boy (Acoustic)
03- Hoss (Putting Music In It's Place - Reissue 2011) (1995)
1. Kids Don't Like to Share
2. Violins
3. Name Dropping
4. Bombs Away
5. Move the Car
6. Sleep
7. Sick
8. Rifle
9. Weak
10. Black Eyes
11. Bro Dependent
12. Razor Burn
13. Shaving Your Head
14. Ride the Snake
15. Wind In Your Sail
16. Drive By
17. Over The Hill
18. Laymen's Terms
19. Defeat You
20. Name Dropping (Early Version)
21. Bitter Old Man
22. Sinatragandhi
23. Black Eyes (Acoustic)
24. Sick (Demo)
25. Shaving Your Head (Demo)
26. Derrick Instrumental
04- Double Plaidinum (Putting Music In It's Place - Reissue 2011) (1997)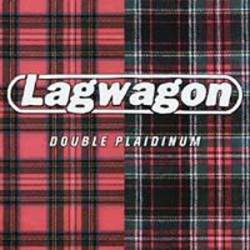 1. Alien 8
2. Making Friends
3. Unfurnished
4. One Thing to Live
5. Today
6. Confession
7. Bad Scene
8. Smile
9. Twenty-Seven
10. Choke
11. Failure
12. To All My Friends
13. Goodbye
14. Brodeo
15. Raise A Family
16. Restrain
17. One Like You
18. Freedom Of Choice
19. Twenty Seven (Original Mix)
20. Alien 8 (Acoustic)
21. Making Friends (Acoustic)
22. Brodeo (Acoustic)
23. Goodbye (Acoustic)
24. Too All My Friends (Acoustic)
05- Let's Talk About Feelings (Putting Music In It's Place - Reissue 2011) (1998)
1. After You My Friend
2. Gun in Your Hand
3. Leave the Light on
4. Change Despair
5. Train
6. Hurry Up and Wait
7. Every Thing Turns Grey
8. Love Story
9. Messengers
10. The Kids Are All Wrong
11. May 16th
12. Owen Meaney
13. A Feedbag Of Truckstop Poetry
14. Allison's Disease
15. Narrow Straits
16. Eat Your Words
17. Want
18. Burn That Bridge When We Get To It
19. Losing Everyone
20. Jimmy Johnson
21. Randal Gets Drunk
22. Messengers (Early Version)
23. Bring On The Dancing Horses
24. Off The Wagon
25. May 16 (Acoustic)
26. Burn That Bridge When We Get To It (Acoustic)
06- Let's Talk About Leftovers (Compilation) (2002)
1. A Feedbag of Truckstop Poetry
2. Narrow Straits
3. Burn That Bridge When We Get to It
4. Losing Everyone
5. Jimmy Johnson
6. Eat Your Words
7. Want
8. Bring on the Dancing Horses
9. Randal Gets Drunk
10. Raise a Family
11. Restrain
12. No One Like You
13. Freedom of Choice
14. Brodeo
15. Drive by
16. Wind in Your Sail
17. Over the Hill
18. Defeat You
19. Laymens Terms
20. Jazzy Jeff
21. The Champ
22. Demented Rumors
23. Truth And Justice
24. No Conviction
25. Jaded Ways
07- Blaze (2003)
1. Burn
2. E Dagger
3. Dancing the Collapse
4. I Must Be Hateful
5. Falling Apart
6. Max Says
7. Billy Club
8. Dividers
9. Never Stops
10. Dinner and a Movie
11. Lullaby
12. Billionaire
13. Tomorrow Is Heartbreak
14. Baggage
15. Status Pools? (Bonus Track)
08- Live In A Dive (Live) (2005)
1. Alien 8
2. Violins
3. Messengers
4. Never Stops
5. Sick
6. Island of Shame
7. Give It Back
8. Making Friends
9. After You My Friend
10. Razor Burn
11. Falling Apart
12. Sleep
13. Mr Bap
14. Beer Goggles
15. The Chemist
16. Coconut
17. May 16th
18. Bombs Away
19. Back One Out
20. Burn
21. Coffee and Cigarettes
22. Stokin' the Neighbors
23. Mr. Coffee (Enhanced Bonus Track)
09- Resolve (2005)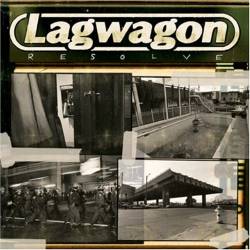 1. Heartbreaking Music
2. Automatic
3. Resolve
4. Virus
5. Runs in the Family
6. The Contortionist
7. Sad Astronaut
8. Rager
9. The Worst
10. Creepy
11. Infectious
12. Days Of New
10- I Think My Older Brother Used To Listen To Lagwagon (EP) (2008)
1. B Side
2. No Little Pill
3. Errands
4. Memoirs and Landmines
5. Fallen
6. Live It Down
7. Mission Unaccomplished
11- Section 8 Demos (Putting Music In It's Place) (2011)
01. Super Big Demo Radio Spot
02. Color Blind
03. Parents Guide To Living
04. Beer Googles
05. Child Inside
06. Foiled Again
07. Noble End
08. Life Without You
09. Bury The Hatchet
10. The Bonus Ballad Of Bilbo Baggins
11. Freedom Of Choice
12. Demented Rumors
13. Stop Whining
14. No Hard Feelings
15. Truth And Justice
16. Lost In Another Time
17. No Conviction
18. Holy Shit
19. Goleta Shuffle
20. Jaded Ways
21. Tragic Vision
22. Runs In The Family
12- Hang (2014)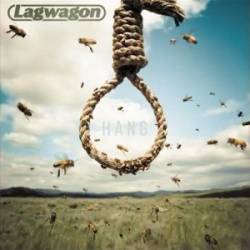 1. Burden of Proof
2. Reign
3. Made of Broken Parts
4. The Cog in the Machine
5. Poison in the Well
6. Obsolete Absolute
7. Western Settlements
8. Burning Out in Style
9. One More Song
10. Drag
11. You Know Me
12. In Your Wake