Rude Pride es una banda oi! formada en Madrid (España) en 2013. El grupo está integrado por Alberto (guitarra y coros), Anxo (batería y segunda voz), Aron (guitarra y coros), Karlitos (bajo y coros) y Miguel (voz). Sus principales influencias son: Perkele, Argy Bargy, 4 Promille, Cock Sparrer y Decibelios.
Aportado al blog por la banda
01- Rude Pride (EP) (2014)
01 - Fear and Panic
02 - Underpaid
03 - No Trust
04 - Way Of Life
02- Be True To Yourself (2015)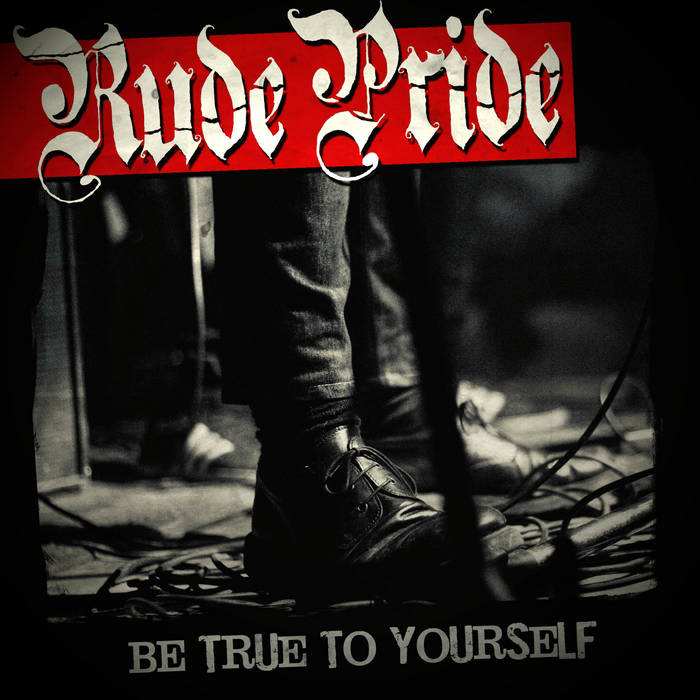 1. Hated and Rejected
2. Wrong Way
3. Outta my Way
4. Crisis Sons
5. No Problem
6. Golden Fists
7. Screaming Oi!
8. We´ll Never Change
9. Flag on Fire
10. Living a Lie
Descargar: https://rudepride.bandcamp.com/album/be-true-to-yourself
03- On Common Ground (EP) (2016)
1. 45 Years
2. 1886
Descargar: https://rudepride.bandcamp.com/album/on-common-ground