John Splain (12 de abril de 1952 en Leeds, Inglaterra), conocido con el sobrenombre artístico de Honest John Plain, es un músico y cantante británico.
A finales de los años 1970 formó parte de las bandas de punk London SS y The Boys. Fue batería en los inicios de Generation X. A lo largo de su carrera ha sido integrante de The Crybabys y The Lurkers. En 1988 colaboró en el proyecto The Dirty Strangers con Keith Richards y Ron Wood, aunque al final sus líneas de guitarra no fueron incluidas en el álbum. En 1996 grabó el disco
"Honest John Plain & Friends"
, acompañado por músicos como Campino, Mark Duncan (The Vibrators) y Darrell Bath (UK Subs, Dogs D'amour). Como músico invitado, Splain ha tocado con artistas como Ian Hunter, Die Toten Hosen, Katarro Vandáliko, y Lagartija Nick (guitarra en '20 versiones' y cantando en su propia interpretación de la canción, 'Going to Mars').
01- New Guitars In Town (Honest John Plain + Pete Stride) (1980)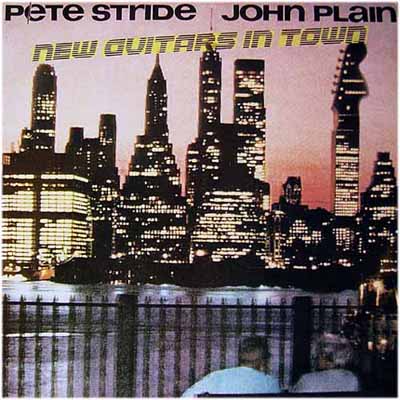 01- Laugh At Me
02- School Girls
03- Cold Old Night
04- He'll Have To Go
05- Just Like A Clown
06- Half The Time
07- New Guitar In Town
08- Cure For Love
09- Restless Kind
10- You Better Move On
11- Pick Me Up
02- Honest John Plain & Friends (1996)
1 - That's Not Love
2 - Thinking Of You
3 - Operator
4 - Vaya Con Dios
5 - Messed Up
6 - Song For Me
7 - Thin Ice
8 - Marlene
9 - Horrible Woman
10 - Sad Souvenir
11 - Tune Up The Violins
12 - It's Like This
13 - Sorrows
03- Honest John Plain & Amigos (2003)
1. Howitt Road
2. Rock 'N' Roll Heart
3. Sap
4. Sweet Dreams
5. Billy
6. You Can Give It
7. Garden Gang
8. Funny Old Game
9. What Can I Do
10. Beautiful Lies
11. Something in the Air
12. Pick Me Up
01- 70´s Girl
02- Mummy
03- You`re Going Down
04- Love Over Me
05- Nursery Rhyme
06- Pills
07- You Broke My Heart
08- Sad Boy
09- Never Wanted To Let You Go
10- Blue
11- If Our Paths Should Cross
12- Brigitte Bordeaux
13- We Gotta Go